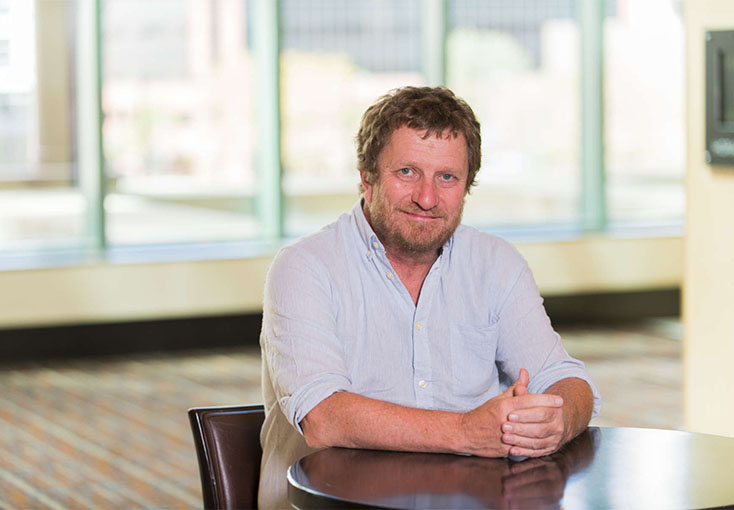 Understand the objective and the audience – and provide the right data in the right format and tone to allow effective communication and concurrence on environmental evaluations and risk.
---
With more than 25 years of experience, I help our Oil & Gas clients by providing comprehensive support on ecological and human health risk assessment, risk management and risk communication; due diligence evaluations of upstream facilities; site investigations; international environmental impact evaluations; and natural resource evaluations. I have an ability to come up with solutions – and carry them through – under difficult conditions in places ranging from jungles of Peru to abandoned reserve pits in Alaska to Natural Resource Damage evaluations of oil spills in California.
My most rewarding Oil & Gas project was a Former Amoco Casper Refinery RCRA cleanup and redevelopment. It was rewarding because we successfully shepherded the investigation and cleanup of the riverbed sediment and riverbank next to a closed refinery – and eventually saw it converted to a popular white-water kayaking area and riverfront park.
The thing I enjoy most about my job is the opportunity to resolve problems for my clients, quickly, cost effectively and successfully; thinking outside the box to provide streamlines solutions.
Of my professional accomplishments, I am most proud of my ability to maintain high professionalism, top notch ethics, and good science while representing a supermajor oil company in the notorious Ecuador Texaco legacy litigation, as technical expert and author of expert reports on effects and extent of Past oil activities to the local population and environment.
Fun Fact
A client from a supermajor dubbed me the "mountain man" after we spent a week locating and evaluating long-inactive oil wells in the wilds of eastern Venezuela as part of a pre-purchase due diligence evaluation. Armed with a GPS, coordinates and a 4-wheel drive I always managed a beeline to wells hidden and forgotten out in the jungle – and always found them... And ask me about the vampire bats sometime.