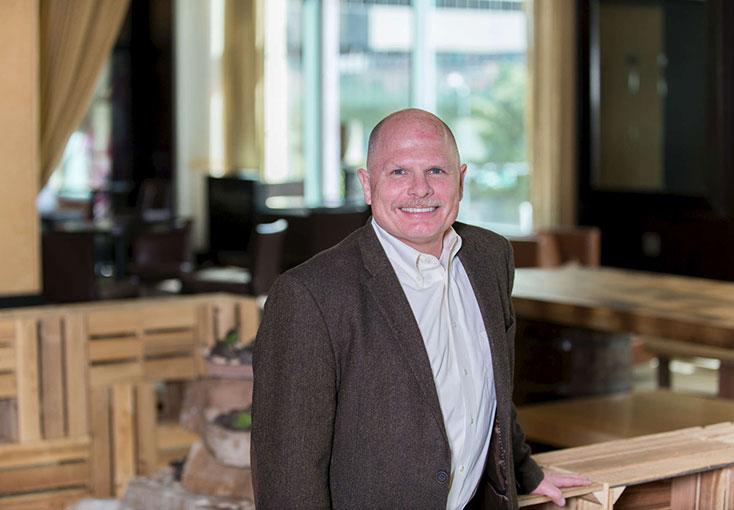 I am a common-sense data geek. I love gathering, organizing, analyzing and presenting data to craft innovative and practical real world solutions to my clients' real-world problems regardless of whether they are technical, regulatory, legal, or strategic problems.
---
I am one of the nation's leading experts in NAPL conceptual site model development, NAPL mobility and recoverability measurement and modeling, and NAPL remediation technology selection and conceptual design.
In addition to my technical skills, one of my greatest strengths is the ability to develop strategic, tactical and operational plans based on my leading edge technical and regulatory expertise to achieve client objectives in a variety of regulatory agency regulatory programs at the state and federal levels. I love building and leading teams of people to explore and conquer new scientific and industry boundaries. I help our oil and gas clients by providing strategic scientific solutions to complex environmental issues; conducting research and development activities to develop new technologies; leading advocacy efforts with regulatory agencies to adopt new scientific approaches to those issues; and providing consulting and testifying expert support to enforcement and litigation issues.
My most rewarding project was The East Austin Texas marketing terminal extravaganza in the early 90's. It was rewarding because I worked for an oil company at the time who owned and operated one of the terminals, and had the opportunity to lead our technical team working with community leaders and neighborhood groups, politicians, regulatory agencies, school administrators and parent-teacher organizations, and print and multimedia news organizations. I established positive and respectful relationships with many of these groups and individuals, working together with them to find common-ground and common-sense solutions to concerns including enforcement, litigation and environmental justice claims.
Ultimately the companies chose to close their facilities, but the lessons I learned in this two-year effort about respecting the rights and concerns of others and working together with all stakeholders even within high pressure enforcement, litigation and media driven projects, have profoundly influenced my approach to similar projects throughout my career.
Professional Organizations
National Ground Water Association
Association of Groundwater Scientists and Engineers
American Geophysical Union
American Chemical Society
American Society for Testing Material
Interstate Technology & Regulatory Council
The Association for Environmental Health and Sciences Foundation
International Society of Environmental Forensics
Fun Fact
I'm a voracious reader of science fiction and fantasy novels, typically consuming anywhere from 1-3 books a week despite my heavy work and travel schedule.