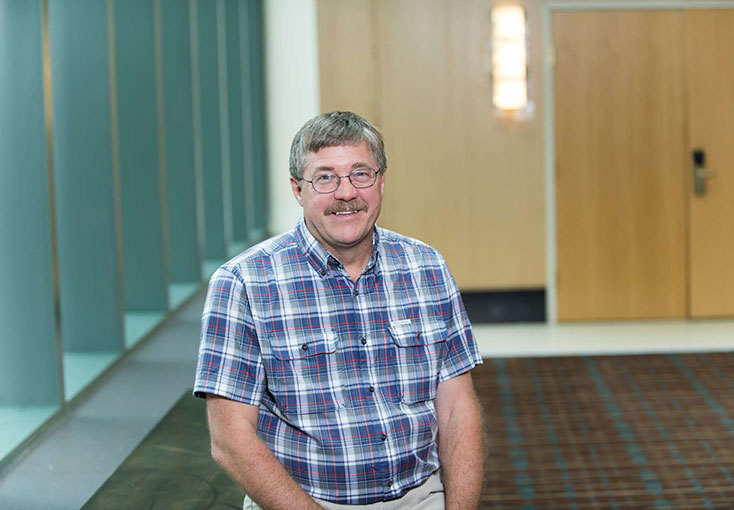 Providing clients and regulatory agencies with the facts, candid responses, and a feeling that we're being fully transparent with our findings and data, makes working through permitting or conflict resolution processes much easier and more productive.
---
I evolved into the on-site manager for JFNew (now Cardno) overseeing ecological and restoration efforts associated with an oil spill on Kalamazoo River from 2010-2011 – putting in upwards of 100 hours a week and practically living down in Marshall Michigan for over 6 months. Every morning was like "Hill Street Blues" with everyone getting their assignments from a big white board that was gridded out with tasks, locations, and meetings throughout the day.
My current 'claim to fame' is helping a client develop and obtain approval from the USEPA a Biota Investigation Work Plan for work within the Straits of Mackinac (Line 5). I help our Oil & Gas clients by continuing to provide technical support, regulatory guidance and being immediately available/responsive to the inquiries/needs of our clients. I also provide technical support to GEI colleagues in the field and in the office.
My most rewarding Oil & Gas project was working on Line 6B in Marshall, Michigan – despite the long hours and long string of work days – because what we were doing was having a direct impact on the restoration and protection of wetland and aquatic resources while also best serving the needs of our client. My clients have said that I "work with a lot of passion" and they have "never seen someone so excited about their job."
Professional Organizations
Society of Wetland Scientists
American Fisheries Society
Michigan Wetlands Association
Fun Fact
I enjoy building and remodeling. I built nearly all aspects of our house in Cadillac, Michigan; have built 3 dry saunas; and have remodeled over 10 bathrooms in my lifetime.